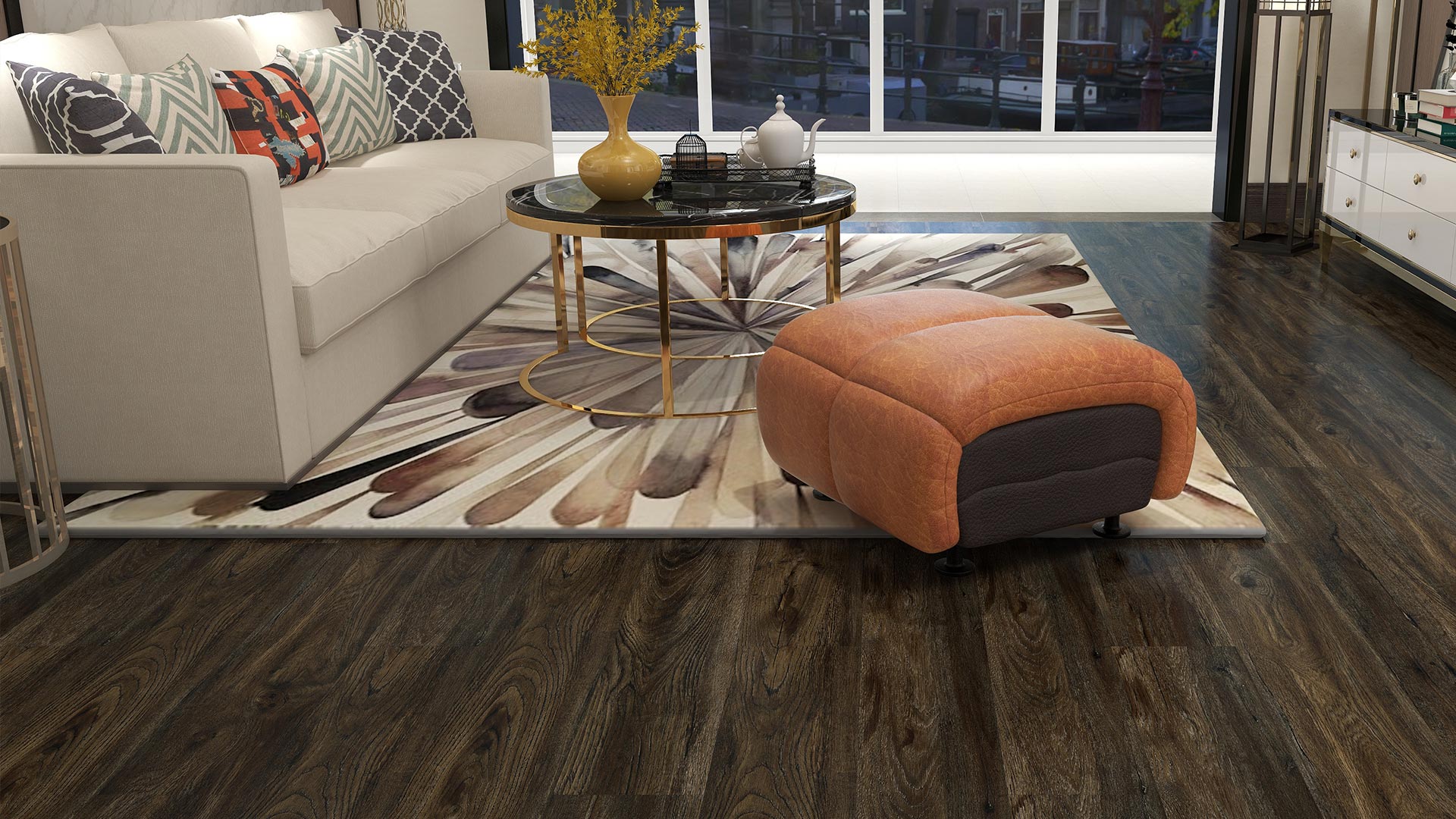 Trusted Flooring Supplier Since 1981
---
Calhoun, Georgia
Premium Soft Surface Floors
Comfort, durability, and performance. Mathews&Parlo carpet has all three thanks to our PureColor™ Fiber System. PureColor™ fiber is solution dyed. In comparison with other conventional carpets, that means better stain resistance, color fastness, and longevity. Mathews&Parlo is committed to providing the best soft surface flooring.
Superior SPC Hard Surfaces
SPC hard surface planks have become a popular flooring solution for good reason. Mathews&Parlo offers superior quality SPC floors with innovative technologies, like Titanium Plus Diamond coating, IXPE cushion, and wear layer protection. If you are looking for high quality SPC floors, Mathews&Parlo delivers.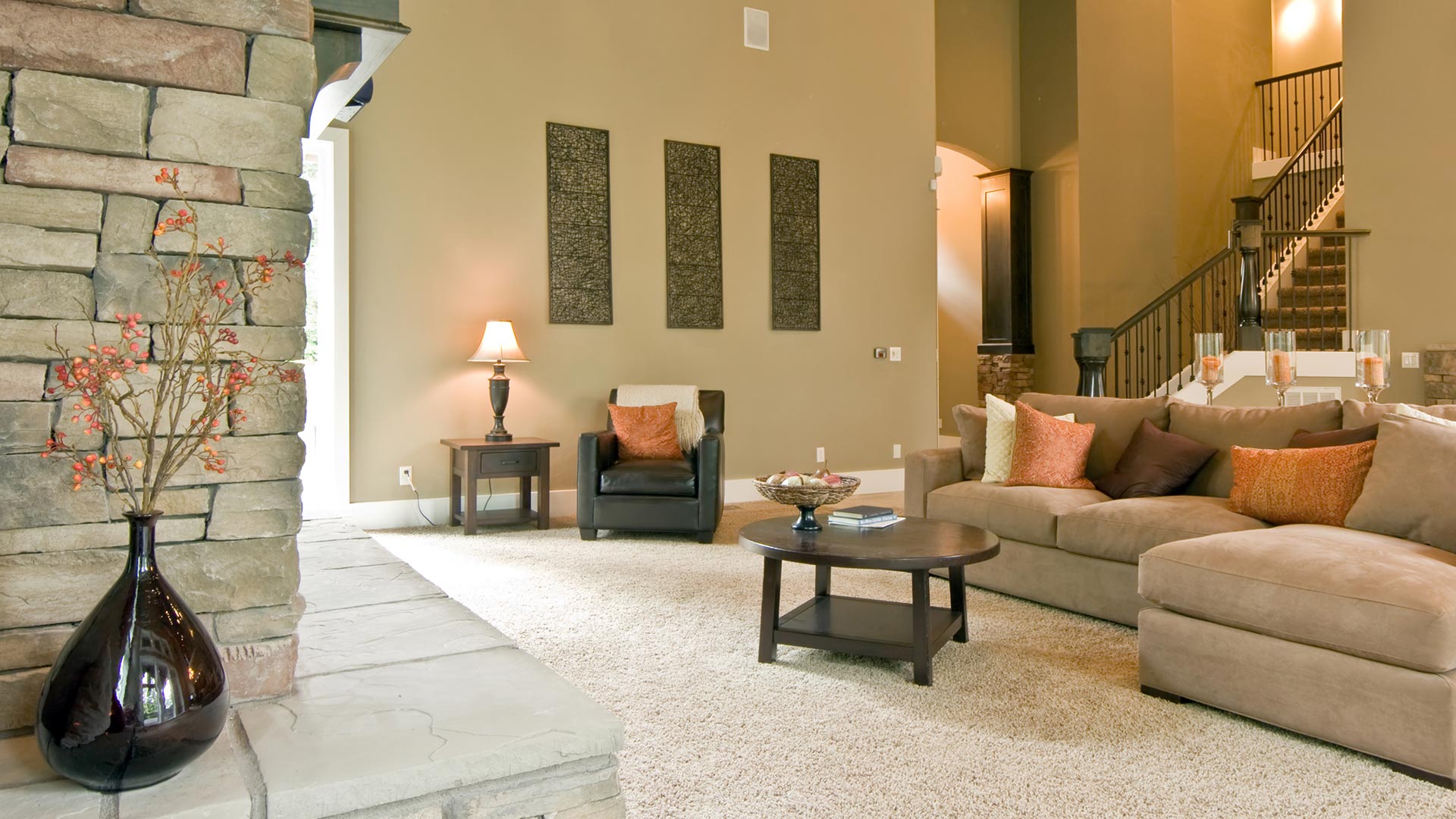 What makes PureColor™ fiber different?
Solution Dyed PureColor™ Fiber
With solution dyed PureColor, the fibers are actually produced by melting a pellet that is the same color all the way through. In other words, the color of solution dyed PureColor carpet is consistent throughout.
Conventional Fiber
Much like a radish, most residential carpets are topically dyed.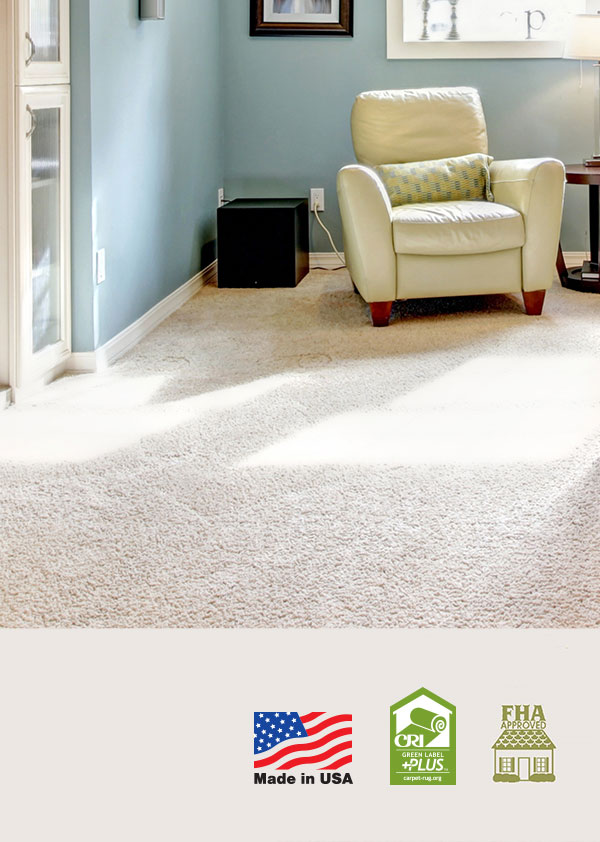 PureColor™ Fiber
Features & Benefits
Inherently stain resistant and unaffected by some of the toughest chemicals
Resistant to food stains, such as mustard and red beverages
Superior colorfastness that won't fade
Continuous filament prevents shedding
Uses 32% less energy and requires 87% less water usage in manufacturing
Gives off 42% less greenhouse gases
Green Label Plus certified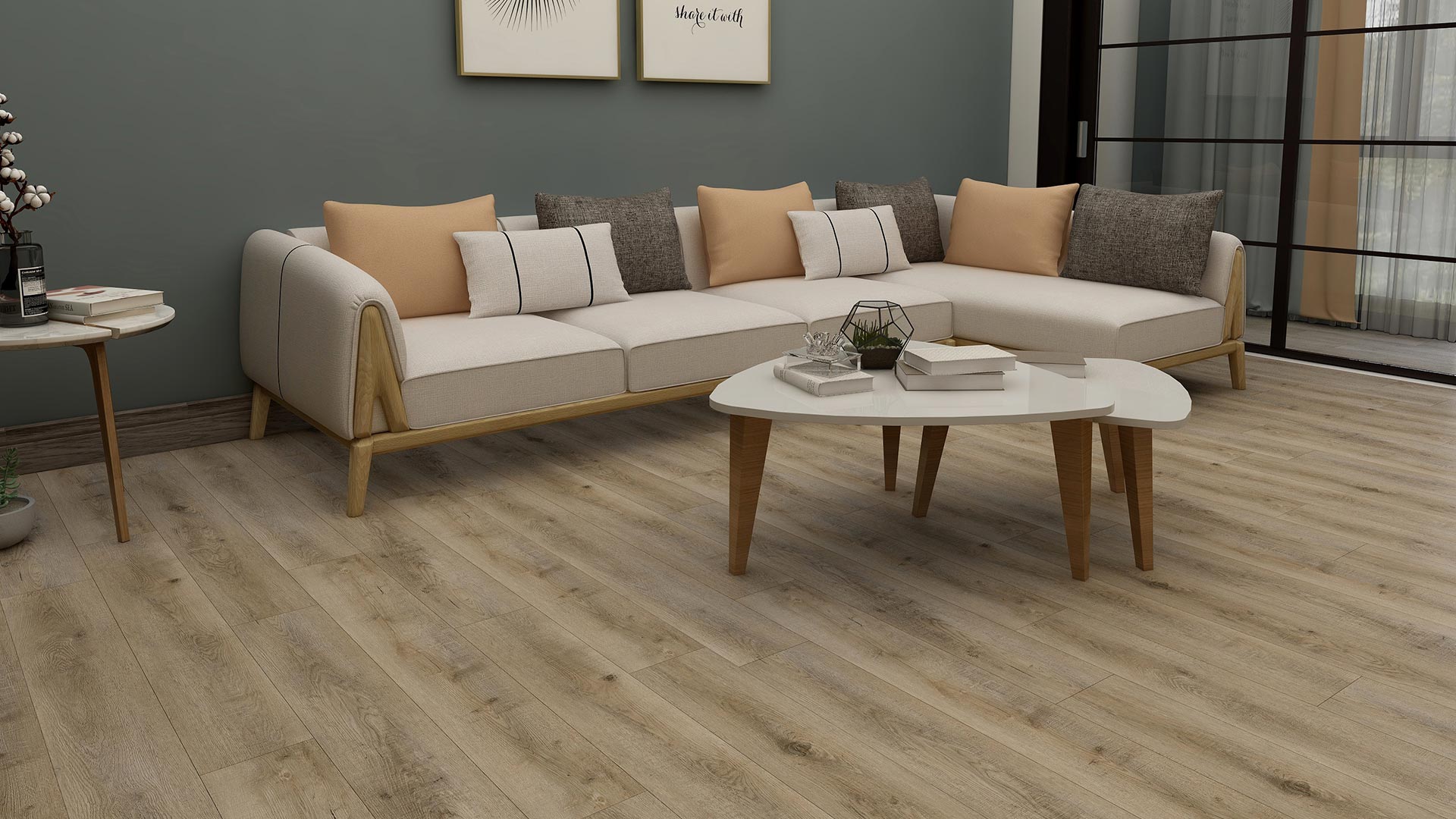 Our SPC floors are layer upon layer of quality.
SPC plank flooring from Mathews&Parlo is manufactured according to standards for indoor air quality and low VOC emissions. Our Titanium finish is enhanced with Diamond Technology using real diamonds to provide the highest level of scratch, scuff, stain and dent resistance. It is a finish that is formulated to ensure the beauty of your floor for a lifetime.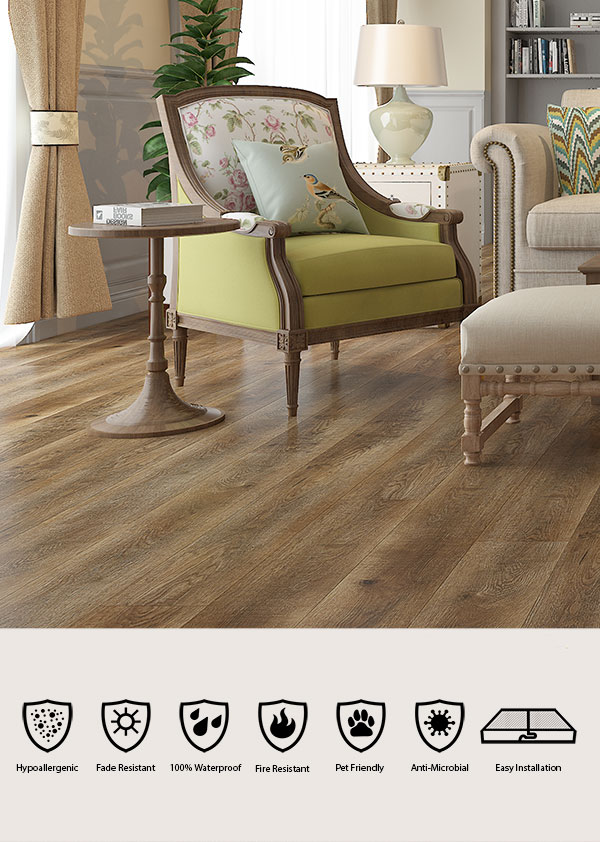 Titanium Plus Diamond Coating
Features & Benefits
Scratch and dent resistance
Durable under heavy traffic and use
Resists stains and scuff marks
Fade resistant
100% waterproof
Hypoallergenic